This product is eligible for loyalty program points that lead to cash discounts.
Black E-Cigarette / Vape Pen
Purchase this product now and earn 9 points!€9.99
E-Cigarette or Vape pen fot the Plant of Life Wax Vaporizer with USB charger included Portable, elegant and practical. It has 3 temperature modes of very easy configuration. Voltages (Led light indication: Voltage = Light Color): 3.4V = Green , 3.7V = Blue, 4.0V = Red. Battery capacity: 350 mAH. Diameter: 11.2mm, length: 82mm (without cartridge): 90 mm.
Compatible with all Plant of Life Wax Cartridges. Does not include a cartridge.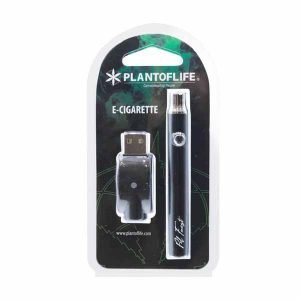 This item:
Black E-Cigarette / Vape Pen