This product is eligible for loyalty program points that lead to cash discounts.
Juicy Jays Hemp Wraps - Mango Papaya
Purchase this product now and earn 1 points!€1.50
Two wraps per pack. Made from Hemp and containing no tobacco. Has a flavour mixed between Mango and Papaya flavours. Our tobacco shop is know for fast and efficient delivery all around Malta and Gozo. We also deliver to all European countries!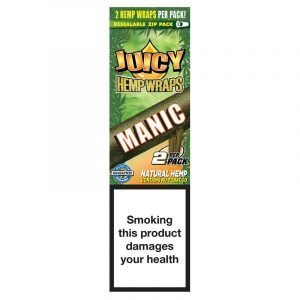 This item:
Juicy Jays Hemp Wraps - Mango Papaya