This product is eligible for loyalty program points that lead to cash discounts.
Riot Squad | S:ALT | Blue Burst 10 mL
Get down to temperatures below 0 ⁰C with the Blue Burst which is made up of a mixture of icy blue raspberry slush. Its a menthol exposition of your taste buds. Riot Squad's S:ALT range contains hybrid nicotine. That is a mix between freebase nicotine and salt nicotine. This combo makes a hit closer to a draw on a normal cigarette. Hence, making it easier to switch and stop smoking!
The S:ALT range has been awarded the 'Best Salt' at the 2019 Ecigclick awards
LIVE : LIFE : ALT
PG / VG Ratio – 50 / 50
Available in 5mg, 10 mg and 20mg Nicotine strengths.
High quality E-Liquid made in the UK, now available in Malta through Rolling Buddy's Vape Shop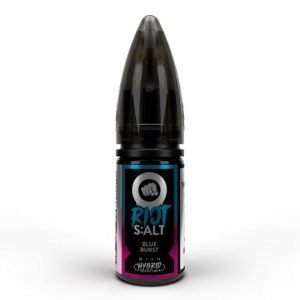 This item:
Riot Squad | S:ALT | Blue Burst 10 mL