This product is eligible for loyalty program points that lead to cash discounts.
Swag 2 80W & NRG PE 3.5mL KIT by Vapouresso
Earn up to 49 points.€49.99
The legendary Swag kit is getting a makeover with the Swag 2 and its many improvements in terms of functions and look. It adopts a "rubber" touch coating whose composition makes it lighter, durable and comfortable to hold.
The AXON chipset includes Pulse mode, which gives your vape 5 times more density with each puff.
The NRG PE has a 3.5ml capacity, a sliding filling system and a bottom adjustable air flow. The NRG SE is compatible with the resistors of the GT series.
Available in Black and Silver
Rolling Buddy is now stocking E-liquids, Full Kits, Coils and Tanks! We also deliver our vape shop products all over Malta and Gozo.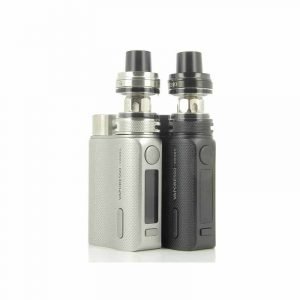 This item:
Swag 2 80W & NRG PE 3.5mL KIT by Vapouresso