This product is eligible for loyalty program points that lead to cash discounts.
Earn up to 24 points.€24.99
Geekvape offers you its Wenax C1 Malta kit. The brand first bet on its simple and elegant design as well as its compactness. This kit incorporates a 950mAh battery and is very easy to use. Without screen, it offers to adjust its power between 9 and 20W thanks to three predefined modes and materialized by an LED. Beautiful and powerful, the Wenax C1 Malta kit is ideal for beginner vapers. This kit works with a 3 mL cartridge or pod that uses Geekvape G series coils. Enough to produce an intense vape with each puff.
The G-Series Coils are very easy to install into your Wenax C1. All you have to do it remove the old coil using the "spanner" like tool available in the C1 kit and push in the new one. The G-Series coils come in 0.6 ohm, 0.8 ohm, 1.0 ohm and 1.2 ohm. Each coil is to be used at a specified wattage which can be achieved by pressing the button on the device three times. The 0.6 ohm coil works best between 13 to 18 W. The 0.8 ohm meshed coil works best between 12 to 15 watts. The 1.0 ohm coil works best between 10 to 12 watts while the 1.2 ohm coil works best between 9.5 to 11.5 watts.
We at Rolling Buddy stock the G-series coils in two different ways. Either as a single coil or as a pack of five coils. If you are a regular vaper, we would recommend the pack of five coils as this would be cheaper!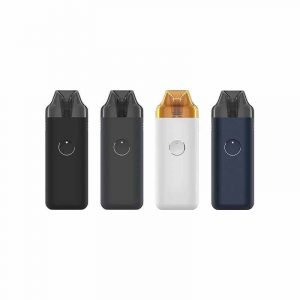 This item:
Wenax C1 by Geekvape